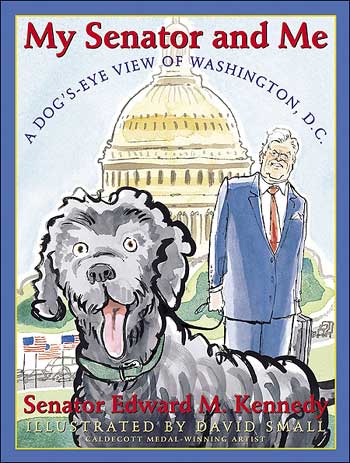 According to reports, Senator Ted Kennedy has responded to the recent mine disaster in Utah. The Senator from Massachusetts is now demanding hearings into how a young woman ... uh, six miners ... could be trapped, left behind by others, and left for dead:
Sen. Edward Kennedy, D-Mass., chairman of the Health, Education, Labor and Pensions Committee, also demanded a list of documents Thursday from the Labor Department about the Crandall Canyon Mine and its operators.

We at the Blogland, as big supporters of occupational safety initiatives, such as the decision by our state's Comptroller General, Richard Eckstrom, to have long-overdue work to remove asbestos from his offices, certainly hope there will be a serious and thorough investigation into what happened, and how such disasters can be avoided in the future. There is still much to be done to make America's most dangerous occupations, such as mining and construction, safe.


Although we're encouraged to see such a high-profile effort to get to the bottom of what happened in Utah, we're concerned that when such matters are immediately turned over to politicians, the agenda will shift from fixing the problems to fixing the blame. This approach is all but certain to increase the polling numbers of the politicians exploiting the issue, as well as the potential for future fatalities.


While Senator Kennedy is looking into the cause of such tragedies, we at the Blogland are waiting for additional Senate hearings into other instances where people have been abandoned, left unable to escape from a sudden mishap, and ultimately died without being rescued?

Not that we at the Blogland want to point fingers or name names, but we're sure the Senator from Massachusetts will try to cross that bridge when he comes to it.